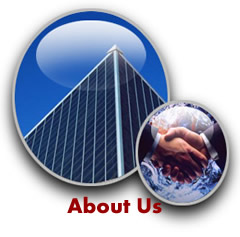 POWER PROJECTS LIMITED is an indigenous Nigerian engineering company with a broad spectrum of services and expertise in key fields of electrical, telecommunications, mechanical, civil engineering and allied services. Armed with the vision of being a foremost player in providing engineering services in Nigeria, the company started primarily as manufacturers of electrical switchboards and later expanded to other engineering service areas.
Presently, our products and services come under three divisions
Panel Building Division:
Our services here include the design, assembly, supply and installation of Low Voltage electrical switchboards, Motor Control Centers, Power Factor Correction Panels, Feeder Pillars, Distribution Boards, Generator Synchronization panels, Automatic Mains Failure (AMF) panels and all manner of Low Voltage power supply, control and automation equipments.
Telecommunication Division:
This department handles turnkey telecommunication projects including, but not limited to, construction of BTS and MSC cell sites, Radio Frequency (RF) installations, Fire Fighting equipments such as FM200, active and passive telecomm infrastructure management, hybrid power solution integration and so on.
Power Division:
Power Projects Limited is one of the major Engineering, Procurement and Construction (EPC) Companies in the Nigerian power sector. We handle electrical transmission and distribution projects. We have successfully handled and delivered up to 132KV transmission network projects within and outside Nigeria.
Our power distribution services include Rural Electrification projects at 11KV and 33KV as well as the construction of sub-stations, including supply and installation of power transformers.
We are one of the major technical partners in the current Federal Government's off-grid solar power pilot project being implemented across the country by Huawei Technologies in partnership with the Federal Ministry of Power.
We partner with major world class equipment manufacturers and service providers to ensure quality service delivery.
To be an engineering firm of international standard that may be equaled but not beaten
To meet our customers' needs through the provision of expertise engineering services of international standard at reasonable cost
Safety . Integrity .Team work . Excellence
(S.I.T.E)